Leopold (Leo) Stevenson, our reed instructor over the last 14 years, passed away on Saturday night after being ill for some time. Our condolences to his immediate and birdsong families.  The funeral will be held on Thursday 2nd August 2018 at 10am at at the Holy Cross RC Church (Cantaro, Santa Cruz) with the Cremation to follow at Belgrove at 2pm.
birdsong will celebrate Leo from 6:30pm on Sunday August 5, 2018, birdsong Panyard 3 St Vincent St Tunapuna.  All musicians invited to jam for Leo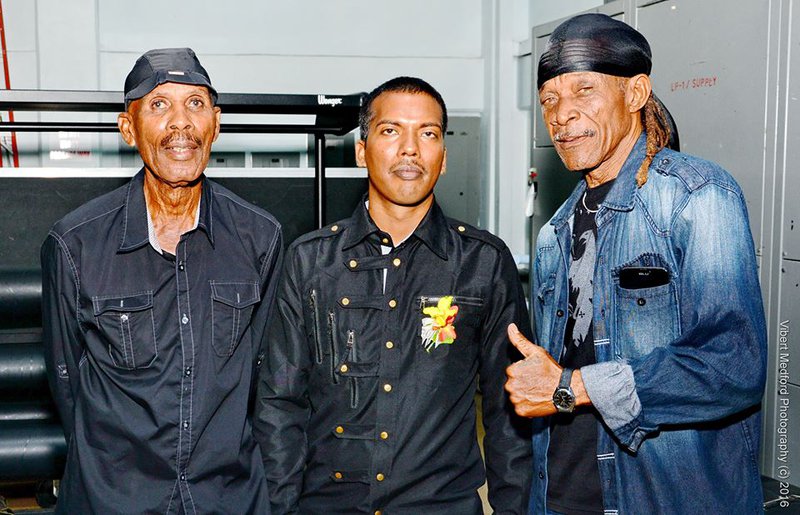 Leo is on the left of the photo with Recardo, middle and Mitch on the right.