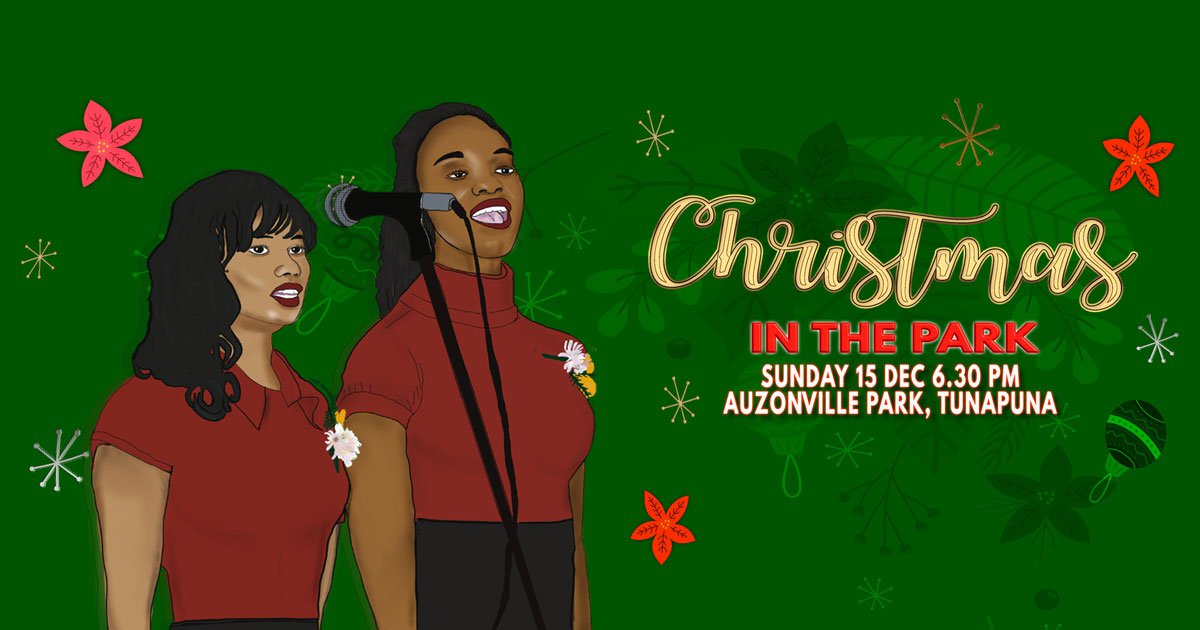 Christmas in the Park 2019
Date: 15 December 2019
Time: 6.30pm
Location: Auzonville Park
Cost: FREE
Audience: Public
Event Description
We would like to take this opportunity to invite you and yours to our annual Christmas in the Park Concert, which will be held on Sunday, December 15, 2019, at Auzonville Park, Tunapuna starting at 6.30 pm sharp. 
This year marks the 10th edition of our annual Christmas community concert series, and we will showcase various aggregations of the birdsong musical family serving up a repertoire of seasonal music for the benefit of the Tunapuna community, well-wishers and supporters. Our playlist includes a wide range of international Christmas standards, parang and locally composed seasonal music. Guests will be treated too performances by The birdsong Big Band, birdsong Steel Orchestra, birdsong Voices, birdsong Juniors, Los Paranderos de birdsong and the birdsong Small Ensemble. This year our special guest is Southernaires Choir.  
Once again, the venue is the Auzonville Park, showtime is 6.30 pm and admission is free. Patrons are invited to walk with their chairs and coolers. In closing, the birdsong family wishes you peace, joy and prosperity throughout the coming year.